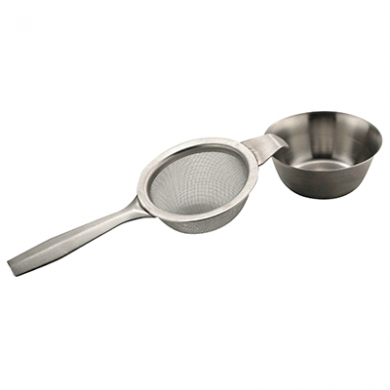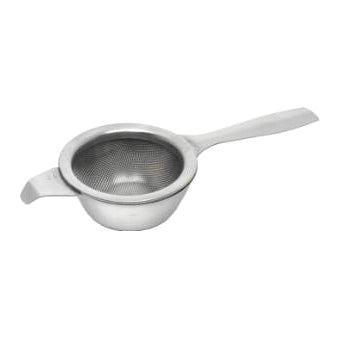 Using a teapot or can't be bothered with fiddly infusers? Then this is the thing for you!
Simply place the strainer over your cup (the handy hook on the side means it'll stop moving on your cup), and pour your tea onto it and the fine mesh will catch any leaves so they aren't floating in your cup!
Once you've finished, place the strainer into the drip bowl, meaning your work surfaces stay clean and are not covered in tea stains!

No mess, no fuss!