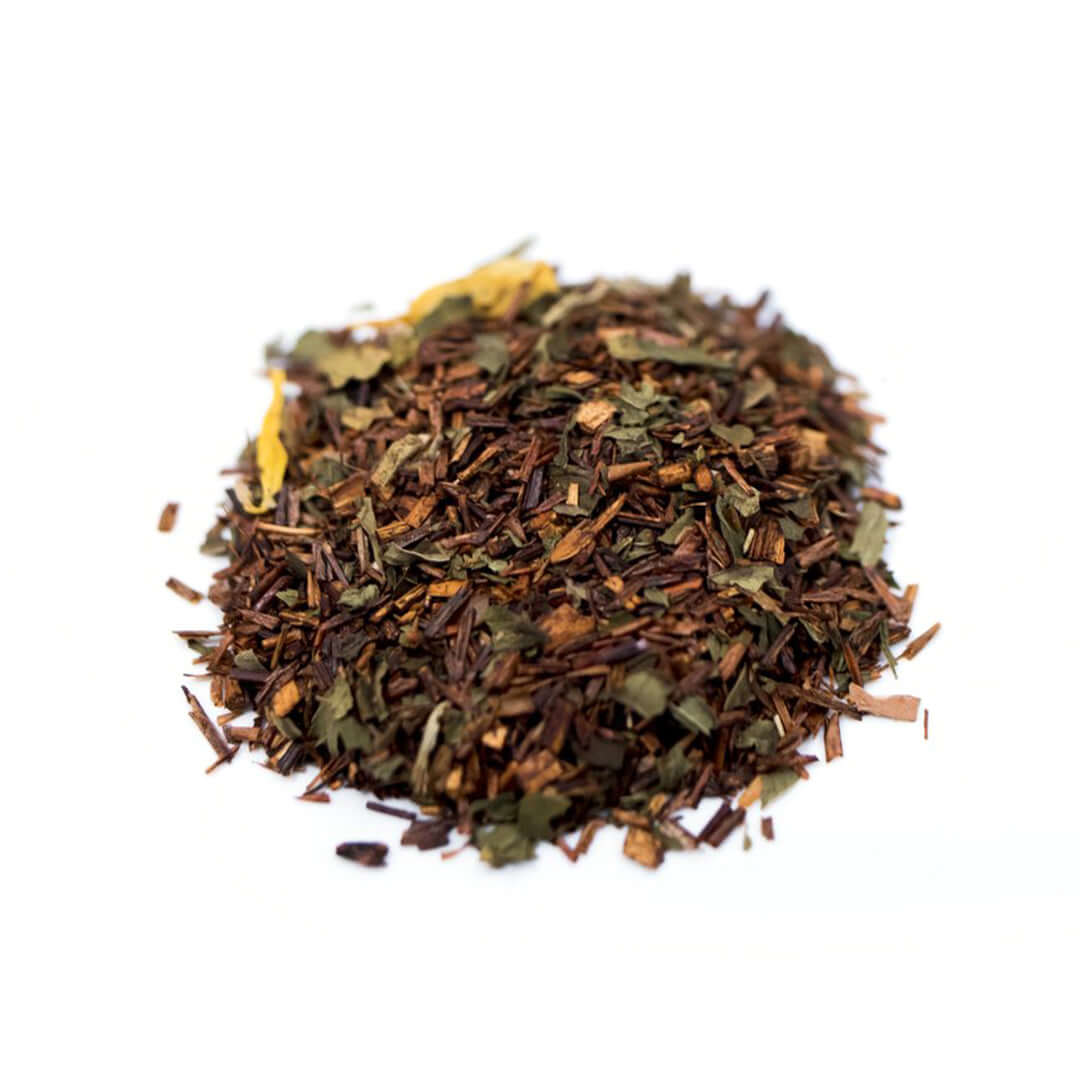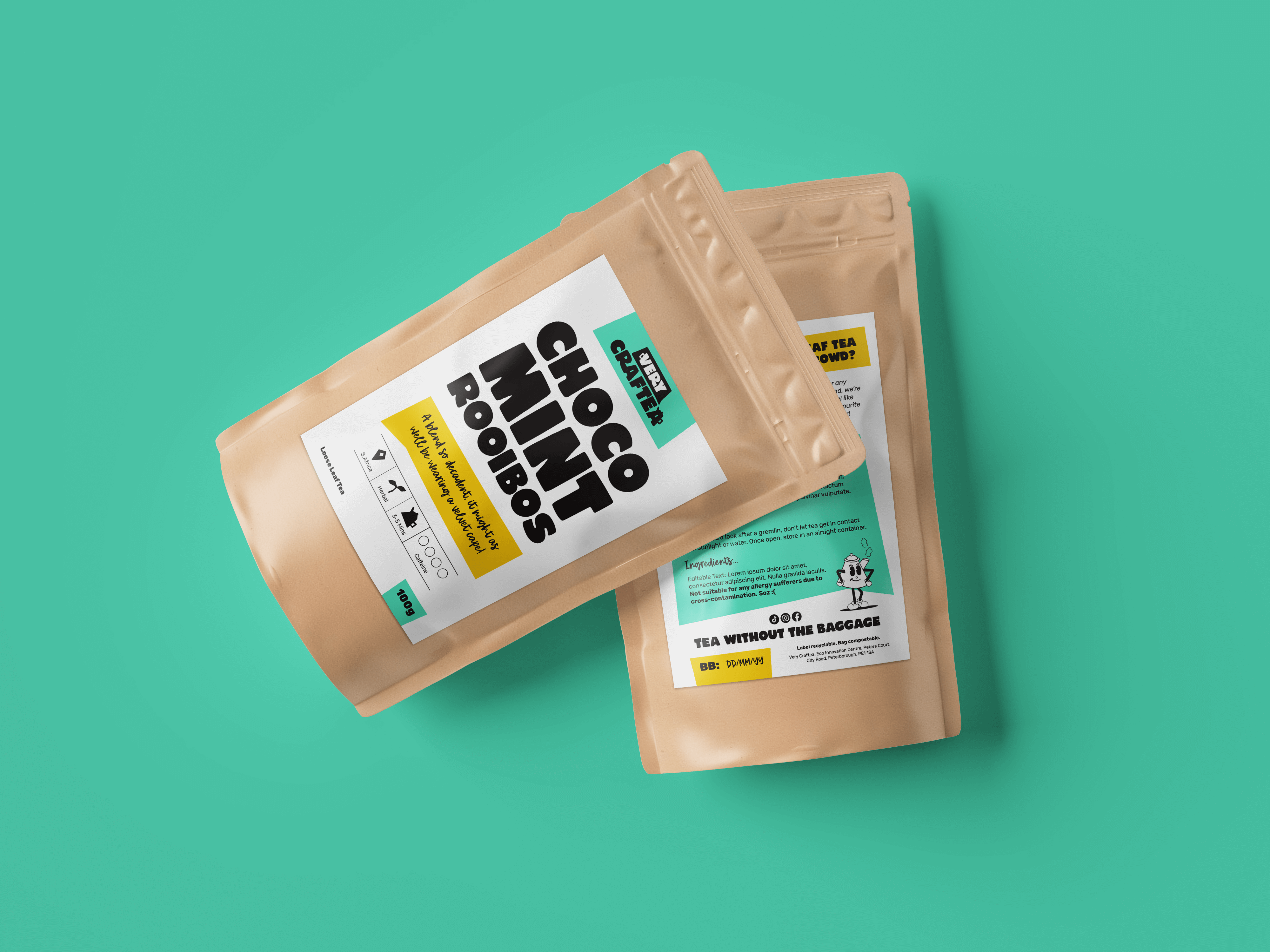 What's It Taste Like: Calling all chocoholics out there - you simply can't miss out on this sweet sensation! A delightful, minty-chocolaty concoction that's so cosy and caffeine-free, it's practically begging to be your go-to bedtime buddy or the grand finale to your dinner spread. Give it a whirl and prepare to be delighted!

When to Brew: I always say this is like a famous chocolate, so I usually have mine at 20:05 (see what I did there? 😉)
🎵This Is How You Brew It🎵: 1 teaspoon per cup for 3-5 mins in 95-100°C water. Milk? Nah, let's keep it pure and unadulterated. But if you've got a sweet tooth, feel free to sprinkle in some sugar! Your taste buds, your rules!
Rumour Has It 👀: Let me spill the tea on rooibos - packed to the brim with antioxidants and polyphenols, it's your trusty sidekick when you're battling those pesky colds or a scratchy throat
Ingredients: Rooibos, Peppermint, Calendula Petals, Cacao bean pieces and natural flavours
Origin: South Africa
Caffeine Content: None