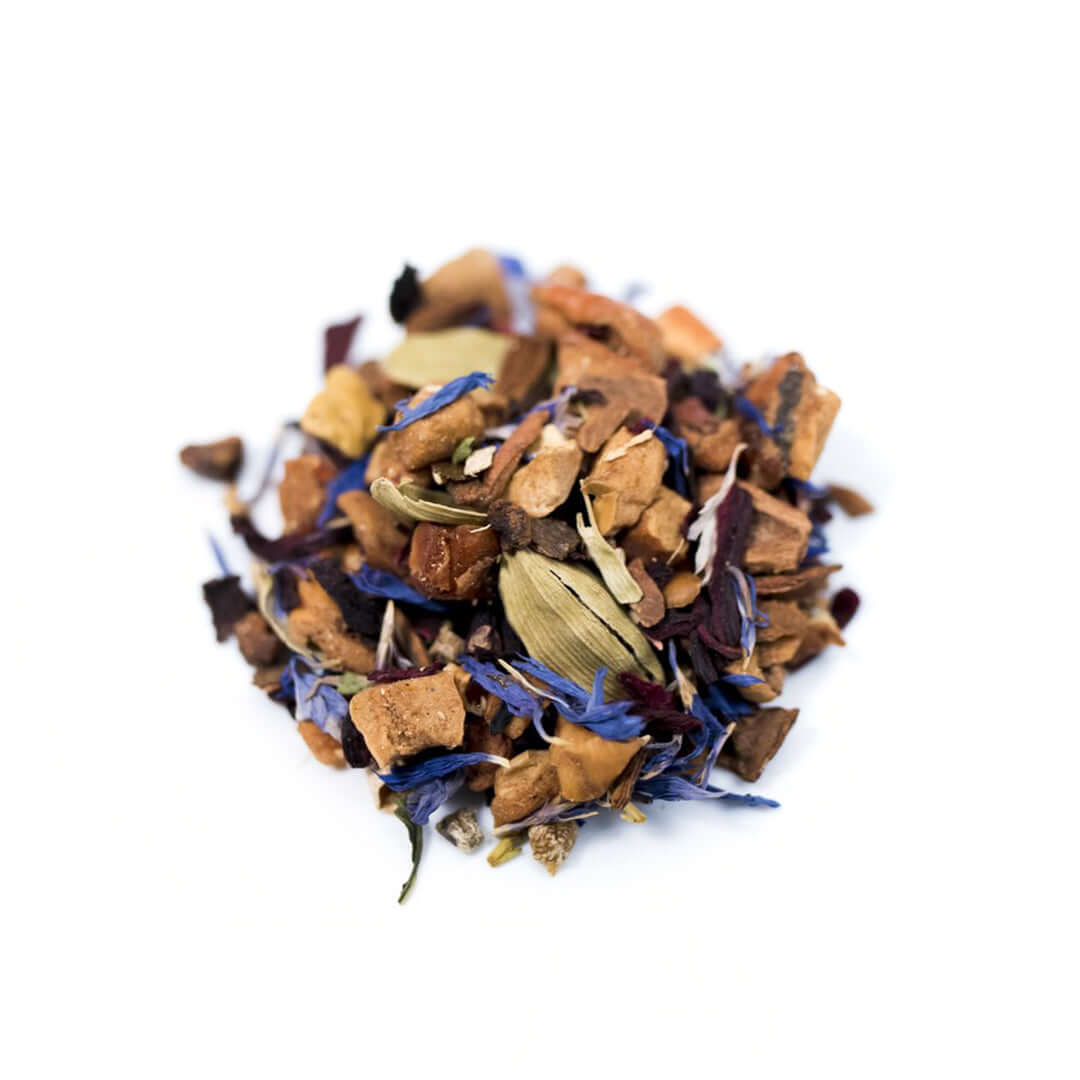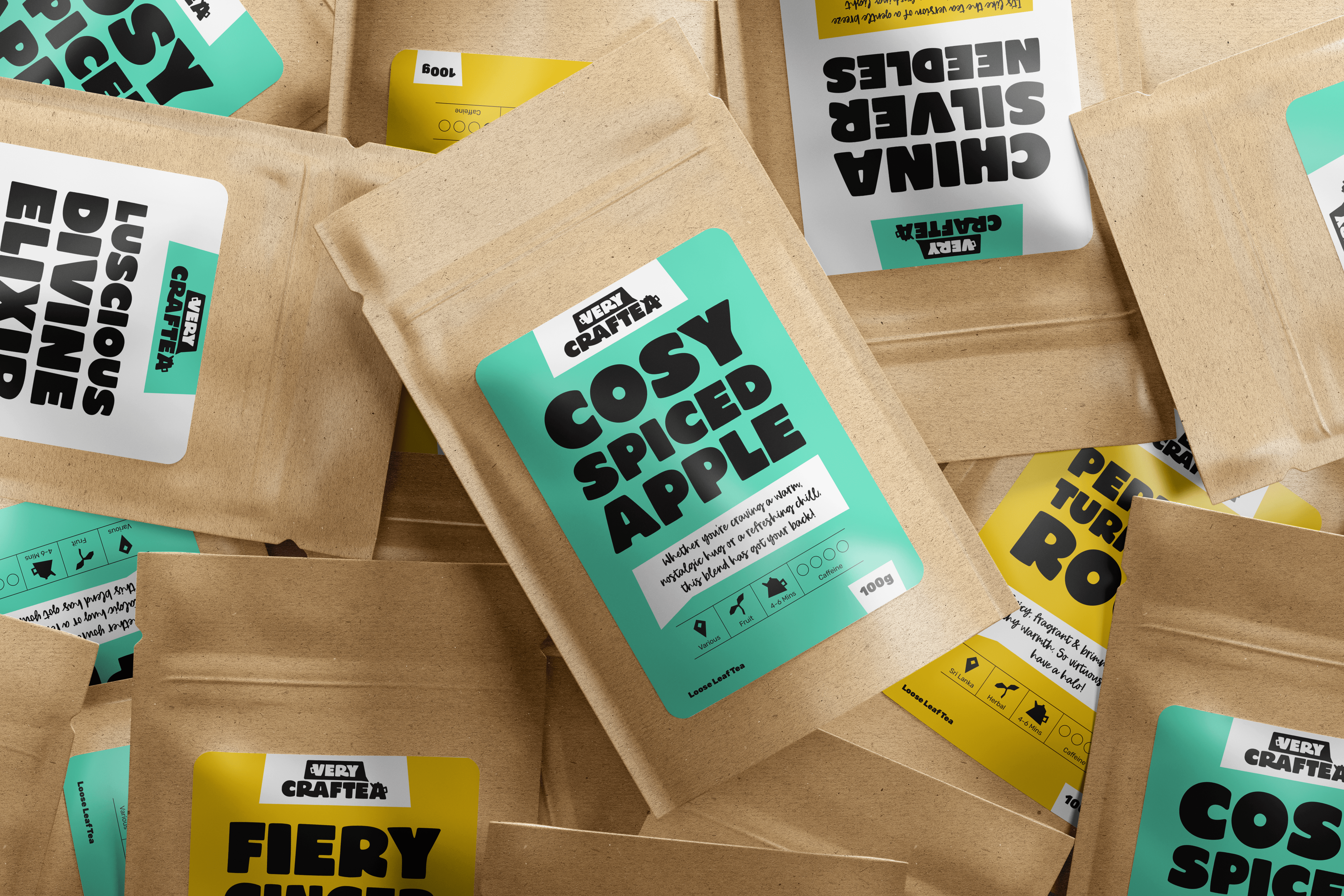 What's It Taste Like: This drink is your cosy winter companion, just waiting to snuggle up with you. We whip up this magic mix with fancy dried apples and add a little kick of natural dried ginger, cardamom, pepper, and cloves, all jazzed up with a hint of cinnamon and a touch of stevia sweetness. It's so versatile, you can enjoy it piping hot or perfectly chilled -  your call!

When to Brew: I love this in the evening, when I'm all snuggly on the sofa. But then, I also like it cold in the day. It's so versatile 
🎵This Is How You Brew It🎵: 1 teaspoon per cup for 4-6 mins in 95-100°C water. It's so sweet, you don't need to add any sweetener
Ingredients: Natural Dried Apple, Hibiscus, Dried Ginger, Cardamom, Cinnamon, Cloves, Pepper, Stevia, Cornflower Petals and Natural Flavours.
Origin: Various
Caffeine Content: None